Softube announces Console 1 Channel Mk III
A new generation of Softube's groundbreaking and highly awarded mixing control surface is here. Announcing Console 1 Channel Mk III. Available Fall 2023. 
---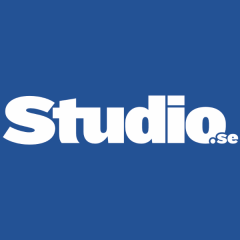 ---

World-class console sound
Authentic, timeless big studio sounds from the company known for exquisitely modeling big studio gear, from Tube-Tech to Weiss. Console 1 Channel comes with Softube's Core Mixing Suite software. It delivers the award-winning sounds of Softube Tape, FET Compressor Mk II, and Bus Processor in versatile preamp, shape, equalization, and compression sections, and an innovative drive befitting Softube's stellar saturation reputation. It's Softube's take on the perfect channel strip, but users will appreciate the ability to draw on Softube's one-of-a-kind catalog to design their unique dream console.
World-class console feel
Softube engineers ensured that every rotation of Console 1 Channel's Analog Feel™ potentiometers delivers a sensation that rivals the priciest outboard gear. The weighty, precise, and resistant turn of these knobs underscores the immersive mixing experience of Channel. With an increase of more than ten times the resolution over the earlier generation, Console 1 Channel is the future-proofed foundation of the modern mixing workflow.
Mix without a mouse
Let go of the mouse. Console 1 Channel's knob-per-function design allows users to use their hands to mix and their ears to sculpt their sound. Dual high-resolution smart screens and an industry-defining 1:1 workflow mean users always understand the adjustments they are making and where to find the most important parameters. With the increase in efficiency that Channel delivers, users can put the focus back on the creative process.

What's new with Console 1 Channel Mk III:
Premium bead-blasted aluminium in a Nordic Night Sky finish
Dual high-resolution smart screens
27 Analog Feel™ potentiometers with touch sensitivity
Two instances per Shape, EQ, and Compressor section
Console 1 Core Mixing Suite, featuring:
Softube Tape/Preamp section
Shape: Transient Shaper plus new utility tools
Two equalizers: passive vintage and precise modern
Three compressors based on FET Compressor Mk II, Bus Processor, and OPTO Compressor
Newly designed drive algorithm
Dual USB-C ports with daisy chain compatibility
VESA and 19-inch rack mounting options