Toontrack releases the Hard Rock EBX, an all-new EZbass expansion tailored for hard and heavy rock.
---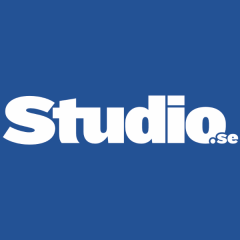 ---

This release marks the sixth title in the company's quickly growing family of EBX expansions for EZbass.
About the Hard Rock EBX
The Hard Rock EBX is an expansion for EZbass designed for use in bombastic, heavy and genuine hard rock productions where the bass has an unquestionably central role.
The instrument, which has cemented its place at the pantheon of hard rock alongside iconic players like Lemmy, Cliff Burton, Roger Glover, Glenn Hughes and Phil Lynott, is nothing short of a bona fide rock star itself. With its gut-punching low end, roaring mid range and zingy but ever-so-balanced highs, it's the definition of a rock solid bass for serious hard rock songs. Add to that the comprehensive collection of presets and the MIDI that comes with this bulldozer of an EBX and you'll have what is sure to become a workhorse in your heavy rock toolbox from here on out.
If you're looking for a bass that can muster anything from the piercingly clear to the most gritty, gnarly and wrecking ball-like of tones, this is it. Time to make some bass that rocks hard. Let the low end begin!
FEATURE SPOTLIGHT
A meticulously captured classic mid-'70s bass, optimal for a bombastic hard rock tone
Sampled using both of the original mono and stereo outputs of the bass
Comes with a wealth of presets for a broad range of hard rock tones – from vibrantly clean to dark, muddy, gritty and heavily distorted
Includes an unprocessed direct input (DI) preset option for easy external processing
Has a custom MIDI content inspired by riff-oriented hard rock from the late '70s through to today