Waves StudioVerse automatically finds the ultimate plugin chain
Waves StudioVerse includes thousands of plugin chains, created by a community of hundreds of producers and engineers, accessible directly inside your DAW—and powered by Musical AI search that recommends the best chains for your your tracks.
---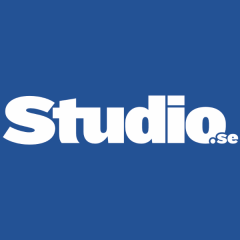 ---

Now you can take full advantage of the vast Waves plugin catalog, even without knowing each and every plugin.
StudioVerse opens from the Waves StudioRack plugin chainer, instantly allowing you to use: 
Thousands of Mixing Chains in a Click  
from Grammy-winners like Young Guru, Chris Lord-Alge, and Jacquire King, plus hundreds of top pros.  
New chains are added regularly. 
Chains are created by EVERYONE!  
StudioVerse is an open online system where everyone can share their own chains with a growing community 
Delivered by Musically Trained AI in your DAW  
Just hit the 'Scan Audio' button: StudioVerse's musical machine learning engine will learn your track's "Audio ID" and instantly recommends mixing chains matching your unique sonic fingerprint. 
Shape Your Sound Instantly  
Each chain has up to 8 macros for easy tweakability.  
Go under the hood, learn how the pros created their chains, tweak or replace the plugins they used 
All of this is directly accessible from inside your sessions so you can connect to this massive wealth of content/people without ever leaving your DAW.


Important update!
Waves are bringing back the perpetual plugin license model, side-by-side with the new subscriptions. You will again be able to get plugins as perpetual licenses, just as before.
In addition, those of you who already own perpetual licenses will once again be able to update your plugins and receive a second license via the
  
Waves Update Plan—again, just as before. This option, too, will be available alongside and independently of the subscription program.
We are currently putting all our efforts into making perpetual licenses available to you again, as quickly as possible. In the meantime, you can keep up-to-date on this news page, where we will post the latest updates on perpetual license availability.

Here you can find all the info you need for getting started >