Finally! ABBA The Museum opens for visitors again on May 27
On Thursday 27 May at 10 AM, ABBA The Museum will open to visitors again - after being closed since November last year.
---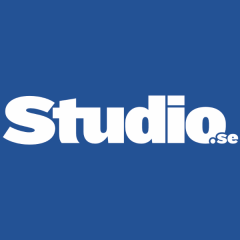 ---


Bild: Pål Allan/ABBA The Museum
From the opening date, ABBA The Museum will be open Thursdays to Sundays between 10 AM and 4 PM, with the ambition to extend the opening days in July.
The museum shop will be open during the same times as the museum.
– After being closed for almost 200 days we are now getting ready to reopen and we are really looking forward to welcoming visitors again. We can´t wait to be able to exceed our visitors' expectations and let them enjoy the music, the magic and the memories of ABBA, to have them once again Walk In and Dance Out. We will open in a responsible way and have adapted the museum, due to the pandemic. A visit to ABBA The Museum is safe and secure for both our visitors and our staff, says Caroline Fagerlind, Museum Director ABBA The Museum.
She continues:
– I´m also glad to share the good news that we have prolonged our popular temporary exhibition MAMMA MIA! Behind The Movie Magic, an exhibition that takes the visitors behind the scenes of movie making, until December this year.
ABBA The Museum have a new ticketing system that gives visitors the possibility to cancel their tickets, by themselves, up to 24 hours before their visit, to encourage visitors to stay home if they have any symptoms. To ensure the maximum visitors allowed and keep an even flow in the exhibition we use slot-times and only allow pre-booked tickets online.
ABBA The Museum has installed new hand sanitizer stands that are placed in strategic locations around the museum, plexiglass protection between staff and visitors in the cashiers and visitors will be helped to think about distance and caution by the museum's staff, markings on the floor and clear signage throughout the museum. 
More about the museum's precautionary measures, due to covid-19, can be read on ABBA The Museum's website; abbathemuseum.com
Walk In. Dance Out.