Toontrack releases Synthwave EZX
Toontrack announces the release of the Synthwave EZX, a new expansion for EZdrummer 3 and Superior Drummer 3 tailored for synthwave-inspired modern pop production.
---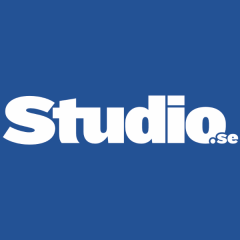 ---

This marks the third new EZX since the launch of EZdrummer 3 last year and the 58th overall title in Toontrack's massive EZX collection.
About the Synthwave EZX
Bathing in a blinding shimmer of neon lights, the '80s swooshed by and brought with it arguably the most radical cultural and musical shift in history. With electronic drums, computers and technology at the forefront, it was the decade that redefined music production at the core. With razor-sharp synths, pulsating basses and machine-like beats, it set a wave in motion so lasting that it's had swells to this day. In fact, isn't the '80s even more now than it ever was then, musically and aesthetically?
Based on a total of some 440 individually engineered source sounds, this EZX brings you 20 kits curated to offer one unique and mix-ready sound each. The kits were built around the quintessential drum machines of the era, but mixed, matched and layered to offer new and unique takes without infringing the slightest on authenticity. Frankly, each and every instrument in this collection screams that typically dark, gritty and futuristically dystopian synthwave vibe from the very onset. In addition to the sounds, each kit also has its corresponding basic pool of MIDI grooves, allowing you to hit the ground running on the way to your next idea.
With all this combined, you'll have a modern take on a massive palette of the beat ingredients that made the '80s leave a permanent exclamation mark in music history. Machine-like magic, at your fingertips.
FEATURE SPOTLIGHT
20 mix-ready kits tailored for synthwave-inspired modern pop music
Based on approx. 440 individually engineered source sounds
Produced by Grammy Award-nominated Belgian DJ, producer and composer Timofey Reznikov (David Guetta, Regi, Dimitri Vegas)
Mixed and matched layers of organic and electronic drums, classic percussion and textured effects
Comes with a curated collection of MIDI designed to match the style of each kit