Toontrack release the Singer-Songwriter EKX, the second new expansion developed exclusively for the new EZkeys 2 format.
---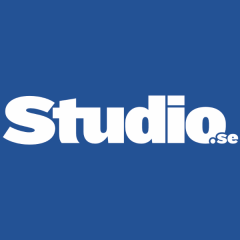 ---

Coinciding with the release of EZkeys 2 in May of this year, all available sound libraries for EZkeys were converted to EKXs. While all previously released titles work in both the legacy version as well as the current iteration of the program, EKXs produced beyond the EZkeys 2 release are uniquely for the new format.
About the Singer-Songwriter EKX
This EKX expansion for EZkeys 2 was specifically designed with the singer-songwriter in mind. Featuring a piano carefully selected for its soft, earthy and delicate timbre, it's the optimal choice for an instrument that doesn't stand in the way, eat up space or does anything but add to what ultimately makes or breaks a song: the words and the melodies.
The instrument, a meticulously maintained, tuned and captured Schimmel* upright piano from the 1970s, was recorded through a Neve 8068 console at the renowned RMV Studios in Stockholm, Sweden. With rustic ceiling beams, both wood and stone wall surfaces as well as a soft hardwood floor that acts like a cushioning membrane, the RMV room is ideal for capturing acoustic instruments. To showcase the entire tonal scope of this classic piano, it was recorded using three pairs of stereo microphones placed in different positions around the instrument and the room. Aside from the piano itself, a broad selection of mix-ready presets as well as a basic collection of MIDI are included.
In a genre where often less is better, the more vital each component of a song is. If you are looking for acoustic perfection, a timeless timbre and the ultimate creative companion for your yet-unwritten acoustic pop, folk and singer-songwriter tracks, this EKX is it.
FEATURE SPOTLIGHT
• A meticulously maintained, tuned and captured upright piano from the 1970s
• A dark, earthy, warm and elegant timbre – perfect for singer-songwriter, acoustic pop and folk songs
• Recorded in 2023 at Riksmixningsverket (RMV Studio), Stockholm, Sweden 
• Three different microphone configurations recorded
• Includes a selection of mix-ready presets inspired by a broad definition of the genre
• Comes with a basic library of MIDI unique to the product