Toontrack announces the release of the Heavy Metal Guitars EZmix Pack, a collection of guitar tones chronicling five decades of heavy metal guitar tones.
---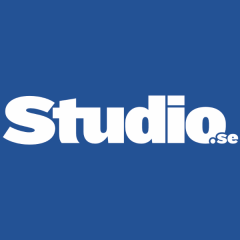 ---

This marks the fifth and final release of this year's Metal Month campaign, Toontrack's annual celebration of all things metal. In addition to this latest product, the month has offered weekly releases covering new EZXs for EZdrummer 2 and Superior Drummer 3 as well as new drum MIDI packs and a new EBX expansion for EZbass.
Find everything related to Metal Month here
About the Heavy Metal Guitars EZmix Pack
With the Heavy Metal Guitars EZmix Pack dialed in and with your favorite guitar firmly in hand, you'll be on a journey that takes off in the steel mills of the 1970s English Midlands, continues up to East London for a mad ride through the heydays of the new wave of British heavy metal scene, takes you down to the heart of Germany and its roaring 1980s metal movement to, ultimately, have you end up on the other side of the Atlantic in the era that laid the brickwork for heavy metal in the new millennium.
Inspired by the pioneering acts in each chapter of the genre, this EZmix pack sets out to chronicle the evolution of heavy metal guitar tones and the tracks they've left in their wake. It especially hones in on rhythm settings, boasting more than thirty of them, but also offers presets for leads and cleans as well as a dedicated selection of bass tones. Expect a collection of mix-ready settings designed to last the entire range of heavy metal. Get your guitar out, it's two minutes to riff night! 
FEATURE SPOTLIGHT
50 mix-ready settings for EZmix 2 inspired by heavy metal from the late 1970s up until today
Includes ten presets engineered by Andy Sneap and 40 by the Toontrack sound design team
Inspired by the likes of Judas Priest, Iron Maiden, Accept, Pantera and Five Finger Death Punch
Custom guitar tones based on amp, cabinet and stomp box modeling 
Mix-ready signal chains for rhythm, leads and clean guitar
A selection of tones for bass