Spectrasonics Launch Sonic Extensions
Spectrasonics today launched Sonic Extensions, a new brand of innovative products for Omnisphere built by the company's renowned development team.
---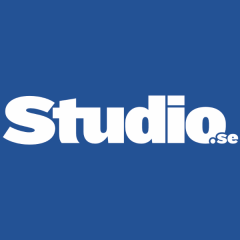 ---

The unique features of Sonic Extensions bring a new experience for Omnisphere users, by significantly extending the capabilities and sounds of the instrument.
Each Sonic Extension title focuses on a specific aesthetic with inspiring new sounds, purpose-built custom controls and exclusive new effects units - which can be used on anything within Omnisphere, including imported user audio and satellite instruments like Keyscape and Trilian.
Four New Sonic Extensions  - Next Level Artisan Sounds
With the unmistakable personalities of their creators flowing throughout, each of the four new Sonic Extensions is its own sonic universe - created via advanced features like deep multisampling, multi-channel audio, round robins, special articulations and unique new soundsources and wavetables.
Visit the vast world of evocative moods and brooding textures with Undercurrent™, submit to the pure nuclear sonic power of Seismic Shock™, wander through the lo-fi world of Unclean Machine™ or float on an ambient cloud with the most expressive nylon guitar ever done for Omnisphere with Nylon Sky™.
Exclusive New Effects
Included with each Sonic Extension title are two brand new exclusive effects which were custom developed for each Sonic Extension, and they are unlike anything previously available in Omnisphere. There's an extremely versatile pitch-shifted ambience processor dripping with analog tape character (Under Echo), a unique side-chaining effect with brutal tonal sculpting (Seismic Pump), an instant nostalgic character and vibe generator (Unclean Channel), the most gorgeous sounding shimmer reverb ever in Omnisphere (Sky Verb)…and much more.
Purpose-Built Custom Controls
The Spectrasonics software development team worked closely with each of the sound designers to allow them to create new purpose-built Custom Controls for Omnisphere - which are powerful and easy to use. Each Sonic Extension patch has a set of Custom Controls that have been specifically created and dialed in to give a wide range of powerful and musical results.
Scenes
Another exclusive new feature introduced in Sonic Extensions, "Scenes" store snapshots of the Custom Control settings and give extraordinary new sonic variations per patch. Scenes can be user modified and they can also be selected via the left/right QWERTY arrow keys or via MIDI Learn for new ways of transforming a sound during playing.
Special New Features for Omnisphere
Since Sonic Extensions are built by Spectrasonics, they can offer newly developed special features for Omnisphere that have never been available before. One example of this is the new Strum feature in the Arpeggiator and unique new Humanity and Life controls - which introduce human imperfections into the Arp pattern's timing and dynamics. These innovative new features in the Arpeggiator were developed to create extremely realistic and human sounding strumming patterns with Nylon Sky, but can also be applied to all sorts of patches in Omnisphere.
"Sonic Extensions is something we've been working on over here for a long time and it's truly a thrill to finally be able to introduce this new concept to the creative community of Omnisphere users." stated Spectrasonics Founder and Creative Director Eric Persing. "All of the artisans who worked so hard on these new Sonic Extensions cannot wait to see what our users come up with when they start exploring the new possibilities!"
Product Highlights:
Nylon Sky™
• From guitar sampling legend Bob Daspit
• Exclusive new "Sky Verb™" beautiful shimmer reverb effect
• Exclusive new "Sky Channel™" Class-A channel strip effect
• Gorgeous hybrid ambient guitar sounds and organic textures
• Realism control adds lifelike imperfections - breathing, noises
• Easily mix between three mic channels - Tube, X/Y, Wide
• Fingerstyle, Picked, and Flamenco performance styles
• Muted, Tremolo, Harmonics, and other playing techniques
• Extraordinary new Strumming feature with Humanity and Life
• Build your own strum patterns with new Arp step modifiers
• Round Robins, Legato articulations, and much more…
Undercurrent™
• A dark masterpiece by Ignacio Longo, top Spectrasonics designer
• Exclusive new "Under Fire™" saturator/comp/EQ effect
• Exclusive new "Under Echo™" pitch-shifted ambience effect
• Over 2,000 sounds in eleven different categories
• Powerful Custom Controls for creative sound manipulation
• Over 300 extraordinary new Soundsources (over 7GB)
• Innovative Modular Multisampling – unique timbre/gesture per-key
• Easily transform evocative sounds into pulsing rhythms
• Ominous sounds recorded in Secret Underground Tunnels
• Vast range, from moody ambience to extremely intense
Seismic Shock™
• Created by veteran producer/sound designer Seth Norman
• Exclusive new "Seismic Pump™" extreme side-chaining effect
• Exclusive new "Seismic Verb™" epic animated reverb effect
• Nearly 2,000 powerful sounds in eleven categories
• Super versatile range – from highly playable to brutal noises
• Lethal Nitrogen Oscillator sounds captured at NASA Labs!
• Unique Custom Controls for radically creative manipulation
• Features brand new, aggressive Seismic Wavetables
• Trigger Scenes for on-the-fly performance transformations
• Dramatic Wheel tricks for impressive modulations
Unclean Machine™
• A tour de force by Retroland master Tolga Gurpinar
• Exclusive new "Unclean Channel™" lo-fi channel strip effect
• Exclusive new "Unclean Verb™" retro reverb/ambience effect
• Over 2,000 sounds with tons of character and attitude
• Immense variety with 17 different sound categories
• Playable classics and phrases that feel lifted from vintage vinyl
• Unique Custom Controls for every patch for creative experimentation
• Highly creative and fresh, rhythmic arpeggiator patches
• Features over 200 new multisampled soundsources
• Lo-Fi Keys, Bells, Pads, Guitars, Strings, Basses, and much more…
Pricing and Availability:
Each Sonic Extension is $149US, with discounts available for purchasing multiple titles at once.
All four Sonic Extensions are available NOW - exclusively at the new Sonic Extensions webstore. 
Requirements:
Sonic Extensions require Omnisphere v2.8 or later.
Omnisphere is available for purchase at music shops worldwide.