Waves introduce Nx Ocean Way Nashville – spatial audio plugin for monitoring on headphones
The goal of Waves Nx: Ocean Way Nashville is to provide a great "virtual" reference environment, and to help engineers and producers mix reliably on headphones, in a way that will translate well to real-world acoustics and speakers.
---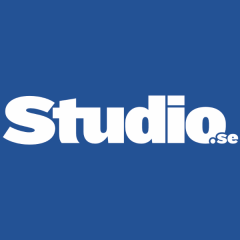 ---

Powered by Waves Nx spatial audio technology, this state-of-the-art processor models Ocean Way Nashville's control room acoustics, including the studio's renown custom Ocean Way Audio monitors.
Ocean Way Nashville is one of the world's premier recording studios, where artists from Beck, Willie Nelson, Sheryl Crow to Faith Hill, Paul Simon and the Black Keys have made their music. 
Closely supervised and approved by Ocean Way's founder, Allen Sides, this is the third in the line of Waves Nx plugins (after the original Nx Virtual Mix Room, and the Waves Abbey Road Studio 3 plugin).
Waves Nx Ocean Way Nashville Features
To create stellar mixes, you need a stellar mixing / monitoring environment.
This a breakthrough in spatial audio technology, we give you the perfect monitoring environment, inside your headphones – any set of headphones.
The Nx Ocean Way Nashville combines the control room's perfect acoustic environment with the Ocean Way Audio HR1 and HR5 monitors, custom-made to work perfectly together
Nx Ocean Way Nashville is a 3D spatial audio plugin, modeled on Ocean Way Nashville's perfectly tuned control rooms.