Waves introduce Magma Tubes Channel Strip
The Magma Tube Channel Strip is a brand new channel strip plugin inspired by legendary analog mixing desks and other tube-based hardware.
---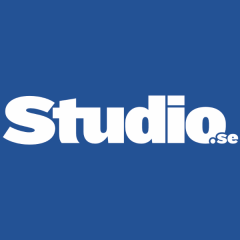 ---

 The plugin reacts like classic mixing consoles where the internal signal flow keeps your sound feeling glued, cohesive, and organic even at the most extreme settings, making it very hard to "go wrong." With this plugin, we've sought to give you the absolute best, most textured and detailed analog sound yet available in a channel strip plugin.    
The Magma Channel Strip excels at shaping the tonal and dynamic quality of your tracks, giving you a huge range of sounds—from subtle character, all the way to the most aggressive tube coloration, dynamic pump and analog character. It consists of a preamp section adding rich harmonic saturation, a wide 3-band EQ for tonal shaping, and a dynamics section with a compressor and an expander/gate.   
Magma is absolutely addictive to work with, getting you incredible tones for any vocal, instrument, or bus. With the plugin's intuitive workflow and great sound you'll find yourself finishing most of your crucial tonal and dynamic shaping quickly, while getting amazing tube character in your tracks. With this plugin taking care of your tone, you'll need fewer other plugins on the rest of your chain. 
Main Features:   
Tube based channel strip inspired by classic mixing desks.   
Preamp saturator ("Drive") going from gentle to distorted.   
Musically flexible, easy-to-use 3-band EQ, with a dedicated mid control ranging between 100hz to 5kHz   
 Dynamic section:   
Single knob compressor, with "Smash" toggle that pushes the compressor to the max.   
Expander with gate toggle to control low level audio.