Softube releases Volume 6 Plug-in Collection
Softube Volume 6 Plug-in Collection is a hand-picked anthology of exceptional-sounding tools that offers substantial savings over the combined list prices.
---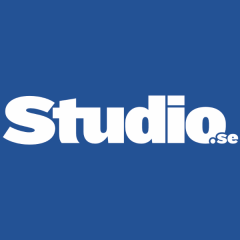 ---
Personalized upgrade paths based on ownership of an earlier version of Volume send the value soaring.
Volume 6 features nine exquisitely crafted additions, including Icons: The Compressor Collection (FET Compressor Mk II, VCA Compressor, and OPTO Compressor), Model 84 Polyphonic Synthesizer, British Class A, Dirty Tape, Wasted Space, and the newly released Amp Room Marshall Suite, Vintage Suite, Metal Suite, and Bass Suite. They are just a taste of the high-quality gear that makes up the bundle.
Volume 6 offers expertly modeled channel strips, equalizers, compressors, effects, reverbs, instruments, and more created in partnership with well-known brands like Weiss, Summit Audio, Marshall, Drawmer, and Trident. Address every studio need and handle composition, production, mixing, and mastering with excellent sound. An assortment of this quality in a single collection is a rare value. 
In short: 
NEW: Volume 6 Plug-in Collection
Latest additions: Icons: The Compressor Collection / British Class A / Model 84 Polyphonic Synthesizer / Dirty Tape / Wasted Space / Amp Room Marshall Suite / Amp Room Vintage Suite / Amp Room Metal Suite / Amp Room Bass Suite
A collection of premium plug-ins—all featuring Softube's indisputably-exquisite sound quality—for a fraction of the cost of each product respectively
Includes plug-ins developed in close collaboration with industry-leading brands like Weiss, Summit Audio, Drawmer, Marshall, Trident, OTO, Doepfer, and Fix
Upgrade paths available: users can upgrade to Volume 6 from any earlier Volume edition
A complete mix toolbox with channel strips, compressors & limiters, equalizers, distortion, transient shaping, effects, reverbs & delays, guitar & bass sims, and virtual instruments