JackTrip Labs Introduces New Software-Only Option for Virtual Studio
Play music together online with Virtual Studio, no fees, no additional hardware required.
---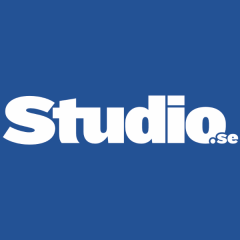 ---

JackTrip Labs, the innovators behind the pioneering JackTrip Virtual Studio platform, are announcing a major update for the free JackTrip app for laptop and desktop computers (Mac/PC/Linux). Now music makers can use the free app without any additional hardware, opening up JackTrip to more performers and creatives. The new version also incorporates an improved, more intuitive graphical user interface, making it easier than ever to join a JackTrip Virtual Studio.
"This update dramatically improves the user experience, making it easier to connect your audio interface directly to your Virtual Studio without the need for any additional hardware," stated Russ Gavin, Chief Operating Officer of JackTrip Labs. "This makes Virtual Studio more accessible for musicians to get started for free and experience the high-fidelity experience of JackTrip."
Thanks to its unique technology first developed at Stanford, JackTrip Virtual Studio has led the way to truly real-time music collaboration, enabling musicians to create and play music together over the internet. It delivers pristine sound with minimal time delay, so that musicians can keep the beat and stay in harmony. Thanks to these features, JackTrip creates the sense of proximity that sparks real creativity, the experience of being together in the same room even when hundreds of miles apart.
While playing music together online, musicians can also broadcast their jam sessions on the newly introduced JackTrip Radio, livestreaming their music in high fidelity to friends and fans.
Key benefits
Easy-to-use controls for a streamlined JackTrip experience
One-click to join a virtual studio
Connect your computer directly to your microphone and headphones, or connect your instruments to your favorite audio interface
Fully integrated with JackTrip Radio allowing musicians to livestream their session
Fully integrated with JackTrip Soundscapes enabling musicians to add acoustic plug-in effects 
Compatible with Mac, Windows, and Linux
JackTrip will be showcasing the enhanced app at the upcoming NAMM Show in Anaheim, at Hall A, Booth 8707.
The new software is available for free download at www.jacktrip.com.
About JackTrip Labs
JackTrip Labs, a Silicon Valley based company, began as a collaboration between Stanford University's Center for Computer Research in Music and Acoustics (CCRMA) and Silicon Valley software entrepreneurs. Jack Trip Virtual Studio is a cloud-based platform that enables individuals and groups to gather virtually to rehearse and perform music together in real time over the Internet. JackTrip delivers high fidelity lossless audio with minimal delay, so that musicians can rehearse and play music together online and make it sound like you are playing music in the same room as each even though you may be miles apart. JackTrip Labs won "Best in Show" at 2021 NAMM (National Association of Music Merchants) and has collaborated with music industry giants including Grammy-winning composer Eric Whitacre and Hal Leonard, the world's largest print music publisher and leader in digital music technology. For more information about JackTrip Labs the public may visit JackTrip.com.