Fender announces the new pedals Duel Pugilist Distortion and Dual Marine Layer Reverb
Fender Musical Instruments Corporation continues its 75th anniversary year with new gear personalized for every player – from new players and young guitarists starting their musical journey to enthusiasts and seasoned professionals.
---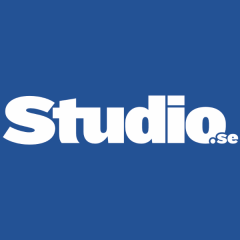 ---

After welcoming more than one million players into the introduction of guitar, bass and ukulele via online learning app Fender Play® during the pandemic, interest in guitar continues to surge at an all time high. Fender is rising to the occasion, equipping players with the tools they need to fuel their musical expression 
Fender today announced a slate of new products for the second half of 2021 via its latest online meeting experience for global dealers. The introductions come as a means to support a growing cohort of pandemic players, songwriters, creators on social media, beginners and, of course, loyal professional musicians while continuing to push the boundaries of innovation. New additions include products across categories – from acoustics, Artist Signature Series electrics and amplifiers to Squier® guitars, pedals and accessories. Fender dealers can access these products via a private interactive portal to explore executive and product video, as well as other visuals via an easy-to-follow user interface.  
"As we begin the transition back to openings and look ahead to a music-filled fall and holiday season, we're doing everything we can to provide dealers with products that will keep both new pandemic players and avid guitarists strumming throughout 2021 and beyond," said Tammy Van Donk, EVP Sales, Americas and EMEA at Fender. "Our dealers have gravitated to our immersive, online dealer experience in the past year and we're proud to see how the platform has grown and connected the network. Supporting our dealers is our number one priority."  
"The needs of today's creators and guitar players are continually evolving, especially with the rise of home recordings and as new players boom from the pandemic," added Justin Norvell, Executive Vice President, Product at Fender. "To meet this new demand, we've woven new specs and elements into these innovative instruments, introducing products that will ease the playing experience and inspire young, new players, but also professionals and fans of some of our most-esteemed Fender artists. From Artist signature and acoustic guitars to amps, pedals, Squier®, accessories and more - there's something for everyone as we close out our iconic 75th anniversary year." 
Duel Pugilist features the same distortion voicings found in our popular Pugilist pedal, but with new combinations designed for a knockout. 
The Duel Pugilist offers three operating modes: Series, Mute and Parallel. Series mode allows stacking the two distortions as you would with two separate pedals, while Bypass mode allows blending two different distortions, or a clean sound with a distorted sound.
Mute mode offers the ability to use one distortion to create your main tone and then layer an additional distortion sound on top for added richness and complexity. 
Dual Marine Layer Reverb Fender and Reverb – name a more iconic musical duo. Fender's Dual Marine Layer allows you to add even more dimension to your sonic arsenal. 
Featuring two independent foot-switchable settings, three unique reverb algorithms allow the user to create multiple soundscapes. The sustain switch generates massive atmospheric creations for an out-of-this-world tonal experience. 
Designed by Fender's in-house tone gurus, the Dual Marine Layer is an all-original Fender circuit. The chassis is crafted from lightweight, durable anodized aluminium and the LED-backlit knobs show your control settings on a dark stage at a glance.