Waves Releases Gems – Inspiring Effects
Waves Gems is a new expanding catalog of fun, intuitive, creative effects, each delivering a unique sonic vibe in a super-friendly GUI.
---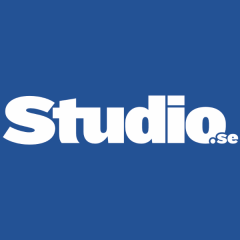 ---

We are kicking off this ongoing series with our first 10 Gems – see names and quick descriptions below. To open any individual Gem, install the Waves Gems plugin (offline installer attached), and open your desired Gem from there. Waves Gems is available only to Waves Creative Access subscribers.
Gems available in both Waves Essential & Waves Ultimate:
RockVoc: Take your vocals back to the past with vintage mic tones and retro 60s/70s effects.  
Sunsets: Instantly mesmerizing ambiance, with a lush and dreamy sound, perfect for synths, vocals, and any instrument.  
The Neighbor: Make your tracks sound like they're coming from the loudest party in town—and it's happening right next door! Unique filter for building tension in songs and for post-production. 
Liquid Glass: Make your tracks drip with the smooth, unpredictable textures of swirling liquid in a glass. Bring your music to life with edgy turbulence and a touch of unexpected motion. 
Fan Only: Rev up your synths and instruments with one-of-a-kind fan-induced textures. Track too boring? Feed it through Fan Only. Sounds weird? Who cares, let your creativity fly!
Gems available only in Waves Ultimate:
ShineVox: Make your vocals pop like a superstar with this vocal enhancer. Get that big, bright, and in-your-face vocal sound, without the harshness. Your vocals will be lit! 
Corroder: Ready to unleash audio anarchy? Create sonic mayhem, add grit and filth to your tracks with this must-have tool for audio destruction and sick sound design.  
Solar Drone: Transform any instrument into an infinite, otherworldly ambient soundscape. Infuse eerie motion, dramatic space, and dark shimmer onto any track. 
GT16 Mini: Get ready to add some serious vintage cool to your productions. This gaming console will pixelate your tracks, for a retro vibe that's straight out of the golden age of gaming. 
Pow! Turn up the knock of your beats with POW! Add extra punch, dynamic drive, and fat subs to any kick, snare, tom or drum group. Your drum tracks will be BIGGER than ever before.