The Node – den nya kultursatsningen i hjärtat av Stockholm
Den 15 augusti slogs dörrarna upp på The Node som är ett musikstudio-komplex, scen, klubb, kreativ co-working hub, restaurang och bar i ett som ligger under fontänen på Sergels Torg i Stockholm.
---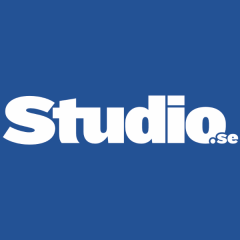 ---

The Node är särskilt avsedd att uppfylla de behov som musiker i Sverige har, och hjälpa till att lyfta den med Stockholms Stad som samverknadspartner. Vi samlar musikskapare från alla genrer och kollegor från andra konstnärliga fält för att utveckla och utvecklas tillsammans.
Det är en anläggning på 2 400 kvm som sträcker sig över tre våningar, varav två är underjordiska, och har 15 toppmoderna musikstudior tillgängliga för uthyrning och prenumeration. Det finns också kreativa ytor, framträdanden, restaurang, bar, cafe med mera.
Vi har nu öppnat de första två av tre plan. The Node är ett initiativ av Skap, Avicii Music Jeanette von Arnold, Jian Rödblom och Lars Wiigh med Stockholms Stad som samverkanspartner. 
Signa upp för nyhetsbrev, kom på besök, på spelningar eller varför inte en AW?

Medverkande på invigningen var ledningen för The Node samt Stockholms stads bostads- och fastighetsborgarråd, Clara Lindblom och äldre- och kulturborgarråd, Torun Boucher samt stadsbyggnads- och idrottsborgarråd, Jan Valeskog.
VAR FÖRST OCH SIGNA UPP PÅ "EARLY BIRD"
Signa upp dig på 12 månaders medlemskap, betala bara för 10 månader. Begränsat erbjudande där 10 stycken av varje medlemskapsnivå får detta erbjudande. Koden appliceras automatiskt och syns i registreringsflödet som "Early bird". Först till kvarn!

Läs mer >