Steinberg Announces Co-operation with Online Platform Splice
Cubase Pro 12 and Backbone are now available on rent-to-own plans through cloud-based music sounds, software and education platform Splice.
---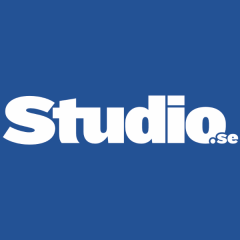 ---

HAMBURG, Germany — Steinberg has today announced that its Cubase Pro 12 DAW and Backbone drum re-synthesizer are available with immediate effect on rent-to-own (RTO) plans through the cloud platform Splice.
Founded in 2013, New York-based Splice offers a vast, industry-leading catalog of high- quality licensed samples, paired with powerful AI, software, effects and DAWs on rent-to- own plans.
Cubase Pro 12 is now available as a 34-month RTO plan for €16.99 per month, with Backbone available on a 30-month RTO plan for €4.99 per month. Once all installments have been paid, the software becomes the property of the purchaser as if purchased with a single payment.
As an exclusive limited offer, existing Cubase 12 customers can get two months of a Splice Creator Plan for free. You'll get 400 total credits to spend on millions of pre-cleared samples, presets and MIDI files, plus access to exclusive plug-ins and educational content. This offer is available via a code deposited in Cubase 12 owners' MySteinberg accounts, which must be redeemed at https://splice.com/plans before May 24, 2023.
"Expanding affordable access to industry-leading music production software continues to be a priority at Splice. We're excited to partner with Steinberg to bring Cubase — one of the leading global DAWs — to Splice's Gear marketplace," says Kakul Srivastava, Splice CEO.
Steinberg's Senior Product Marketing Manager Matthias Quellmann adds, "Steinberg empowers creators to bring their ideas into music and make them stand out. We are thrilled to work with Splice to make our creative tools available to an even wider range of the global music-making community."
Links
Cubase product page: www.steinberg.net/cubase
Backbone product page: www.steinberg.net/backbone
Splice website: www.splice.com