A New Bluetooth-Enabled Mixer for Precise and Unique Performances.
---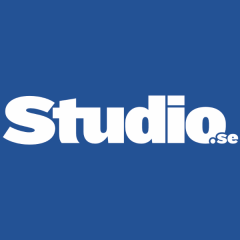 ---

(TORRANCE, CA) January 19, 2021: Today, AlphaTheta welcomes a new addition to its range of Pioneer DJ mixers: the DJM-S7. This new 2-channel battle mixer offers the freedom of a customizable setup, empowering artists to integrate their unique style to every performance. The DJM-S7 enables free use of the Serato DJ Pro and is a Hardware Unlock device for rekordbox, delivering artists the performance features of both applications.
 
The DJM-S7 inherits the clean design from the DJM-S11, complete with a large load button and 16 performance pads (8 per deck) to easily select tracks, samples and features. The new mixer is equipped with all 22 Beat FX from the DJM-S11, along with effect levers to engage Beat FX and software effects. Independent pad modes (for example, you can trigger Hot Cues on Channel 1 and use Beat Roll on Channel 2) offer new ways for artists to manipulate effects, and the Magvel Fader Pro delivers slick and stable crossfader performance.
 
Artists can now wirelessly play audio from mobile devices with the DJM-S7's Bluetooth connectivity. This means artists can play loops to scratch over or even trigger one-shots from another device and route them to the master output. The mixer also features the Pioneer DJ exclusive Loop MIDI function. Loop MIDI enables the use of effect levers to send MIDI messages to Serato DJ Pro and rekordbox, providing artists with an exciting way to rhythmically control performance features.
 
The DJM-S7 inherits a number of DJM-S11 Serato DJ Pro key features such as Combo Pad mode, Scratch Bank and Gate Cue.
 
The DJM-S7 is available now at a MAP of $1,399 USD.

The DJM-S7 includes the use of Serato DJ Pro and rekordbox performance features, including DVS control of both applications. Artists simply connect the mixer to a PC/Mac running the latest version of Serato DJ Pro (updated version of Serato DJ Pro and rekordbox available from 28th January 2021) or the latest version of rekordbox to unlock the software. rekordbox Creative Plan subscribers can take advantage of advanced features such as Cloud Library Sync for seamless music management across multiple devices and Edit Mode to create custom versions of your downloaded tracks to make performances truly unique.
 
Clear Hardware Interface: Perform Instinctively
With a clear layout, the DJM-S7 invites artists to perform however they choose and allows personal style integration into every performance.
 
Magvel Fader Pro
We've enhanced the feeling of the new Magvel Fader Pro fader by boosting the rigidity of the knob mounting shaft in the vertical direction by 30 percent, allowing artists to scratch with confidence.  
 
Large Performance Pads
The DJM-S7 features eight large, easy to hit performance pads on each channel making it easy to rapidly trigger Hot Cues and samples. Aside from performance pads, the mixer also includes independent pad modes, allowing the simultaneous use of two different features on each channel's pad sets.
 
Large Effect Levers
Now, artists can twist sounds on the fly by adding effects with the large levers. The DJM-S7 features all 22 built-in Beat FX from the DJM-S11 to spark software effects creativity in Serato DJ Pro and rekordbox. The new mixer's OLED display makes it easy for artists to change assigned effects and quickly glance over the effect name and beat value.
 
Bluetooth Input: Wirelessly Add Audio From Your Phone to Your Performance
Artists can now pair their phone with the DJM-S7 via Bluetooth to drop sounds directly into the set, play loops to scratch over, trigger sounds from instrument apps or use a music app to play an audience requested track. In the case of a rare and untimely laptop failure, a secondary Bluetooth connected mobile device allows for a quick backup until you get things up and running.  Artists can directly play sounds through the master output or either of the channels and use the dedicated knob and fader on the front of the mixer to adjust the level.
 
Loop MIDI: Automatically Control DJ Software Functions with the Effect Levers
The brand-new Loop MIDI controls various functions in DJ software by repeatedly sending a MIDI signal to the software in a set beat cycle. For example, artists can create a buildup by gradually shortening the beat cycle of a snare sample which is playing in a loop.
 
After using the mixer's beat buttons to set the length of the loop, artists can switch on the effect lever to trigger the relevant feature. Functions including Hot Cue, sampler, and key shift-up are preassigned to the FX Select buttons allowing Loop MIDI use without first assigning features.
 
Built-in USB Hub: Directly Connect Your External Devices
Streamline your setup with the DJM-S7. During back-to-back sets, artists can plug in two CDJs to use HID mode and connect two laptops via the dual USB-B ports to smoothly transition to another DJ. (Serato DJ Pro will soon introduce official support for the CDJ-3000.)
 
Scratch Bank: Rapidly Access Your Sounds from Serato DJ Pro
The DJM-S7 allows artists to instantly load scratch samples from four banks assigned in Serato DJ Pro at the tap of a pad. The new mode also enables artists to load from a specified start and quickly drop in full tracks during a routine.
 
Combo Pad Mode: Use Up to Two Serato DJ Pro Modes Simultaneously
With Combo Pad mode in Serato DJ Pro, artists can simultaneously use two separate modes on each deck (that's four modes in total for both decks!), e.g., Hot Cue and Sampler.
 
Plug and Play: Use Serato DJ Pro or rekordbox Freely
The DJM-S7 automatically unlocks Serato DJ Pro and rekordbox Performance mode, including DVS control. Artists simply connect the mixer to a PC/Mac running the latest version to begin mixing. Serato DJ Pro includes the expansion pack voucher (Pitch 'n Time DJ) enabling key shifting and syncing with pristine audio quality.DJM-