Toontrack released Progressive Metal 2 MIDI, the third title in the company's currently ongoing, eleventh consecutive Metal Month campaign.
---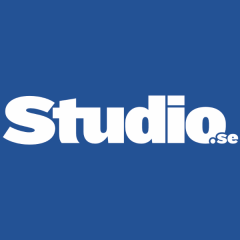 ---

This MIDI pack, which is a follow-up to Jay Postones' (TesseracT) hugely successful first volume, marks the 105th individual title in Toontrack's massive collection of drum MIDI for EZdrummer 2 and Superior Drummer 3.
Find everything related to Metal Month here
About the Progressive Metal 2 MIDI pack
In this pack, TesseracT drummer Jay Postones returns to again stare down the bottomless abyss of the progressive universe, fearlessly letting go. Picking up where his last venture ended, Jay sets off on another intrepid expedition into the black hole of out-of-this-world drumming overarching the entire progressive spectrum – from the subtlety of jazz to the sheer, demolishing force of metal. 
"This time, I wanted to take it a step further and really focus on groove, because that is the most important aspect of any song," Jay says.
Just like in the first volume, Jay used his own catalogue as a catalyst for finding new and untraveled rhythmic dimensions that balance on the absolute brink of technicality and power – all without straying from Jay's principle guiding mechanism: groove.
With this pack, you'll ride weightlessly alongside Jay, free-floating in the celestial antimatter where ones and zeros converge in perfect harmony and become supernovas of progressively pulsating drum beats. Welcome in to the MIDI matrix – again. This time only deeper.
FEATURE SPOTLIGHT
Drum grooves and fills inspired by modern progressive metal
Performed by Jay Postones of TesseracT
Halftime and midtempo feel in straight 3/4 and 4/4
More than 500 individually played files
Tempos ranging from 108 BPM to 188 BPM