Toontrack announced the release of EZkeys Cinematic Pads, an all-new EZkeys instrument ideal for ambient soundscapes, scores and sound design.
---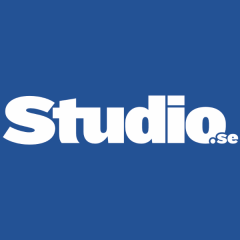 ---

This marks the fifteenth individual title in Toontrack's ever-growing collection of acoustic and electric pianos, keyboards and creative hybrid instruments for EZkeys.
About EZkeys Cinematic Pads
For most of us, the anatomy of sound and its inner workings as a creative catalyst is a peculiar thing. The moment we hear something we can't define – a new instrument – our minds inevitably open up to interpretations beyond the convention. Sound becomes visuals that in turn transform into tangible ideas. This library of sounds for EZkeys is a prime example of just that
EZkeys Cinematic Pads is based around several analogue and modular synths as well as a vintage grand piano and an electric bowed guitar. Together, these components form a never-before-heard hybrid instrument of reverberant, peculiar, fluttering, ominous, visceral, fluid and literally out-of-this-world audio landscapes. With this at hand, you're an intrepid explorer at the helm of an audio vessel headed straight into the unknown – weightlessly drifting through an interstellar cosmos en route to uncharted sonic frontiers. If you let yourself go, you'll enter a realm where the divide between reality and dream is nothing but a lucid gradient ready for you to pierce though.
Welcome to a new source of sound and ideas – literally as diverse as the universe. Climb in, start the engine and head straight for the great unknown.
FEATURE SPOTLIGHT
A hybrid instrument of never-before-heard textures of sound
Based on several analogue and modular synths as well as a grand piano and an electric bowed guitar
In excess of 70 mix-ready presets offering a widely creative panorama of ambient sounds
Ideal for anything from soundscapes, scores and sound design to modern pop and electronic