Toontrack releases drum MIDI pack by Felix Lehrmann
Toontrack releases the Session Essentials MIDI pack, a collection of drum grooves and fills by German session drummer Felix Lehrmann.
---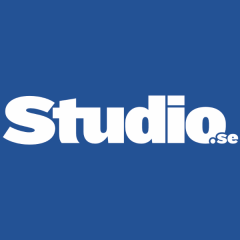 ---

This marks the 109th individual title in Toontrack's massive collection of drum MIDI for EZdrummer and Superior Drummer.
About the Session Essentials MIDI pack
Drummers who have spent their entire careers in studios or on stages delivering the backbone to songs that aren't their own often have a unique adaptability. They are the chameleons who can tackle any challenge thrown at them and come out on the other side unscathed. Rarely it's about virtuosity of any kind – what it comes down to is playing consistently and whatever's right for the song. Having played professionally since before even graduating high school, German session powerhouse Felix Lehrmann is a prime example of just that. Be it for a busy fusion-type track or a bread-and-butter kind of rock song, he's one of those drummers who just waits for the go-ahead and then gets a groove going that simply sits right from the first hit in measure one.
In this MIDI pack, Felix has taken all the experience he's gathered over the years in the studio or on the road and distilled that down to a highly versatile collection of MIDI. If you're looking for a one-take kind of drummer delivering a broad collection of grooves and fills for your general songwriting needs, this will be an essential addition to your library of MIDI packs.
FEATURE SPOTLIGHT
Drum grooves and fills inspired by a broad repertoire of music (rock, pop, fusion, hip-hop and more)
Performed by professional session drummer Felix Lehrmann
Approx. 500 individually played files
4/4 and 6/8 in straight, swing and/or halftime feel
Tempos ranging from 50 to 155 BPM
Song structure categorization (intro, verse, chorus, bridge, fills, etc.)