Toontrack releases drum MIDI pack by Ash Soan
Toontrack announced the release of the Contemporary R&B Grooves MIDI pack, a new collection of grooves and fills by acclaimed drummer Ash Soan.
---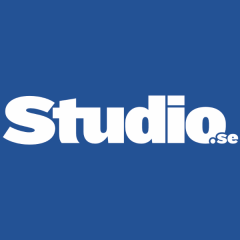 ---

Today,This marks the hundredth individual title in Toontrack's ever-growing collection of drum MIDI for EZdrummer 2 and Superior Drummer 3.
About the Contemporary R&B Grooves MIDI pack
For the past decades, Ash Soan's contagious pocket groove has been the hypnotic midpoint on hit records by the likes of Adele, Seal, Alicia Keys, Dua Lipa, Taylor Swift and many, many more. In this pack, he takes all his years' worth of experience at the drum throne playing material across all genres and distills it down to a collection of grooves specifically for contemporary R&B. Expect a wealth of fundamental beats that you can loop, dissect, mix and match without the one central component that's made Ash a household name with the artist elite go missing: feel. Ash has tons of it, infused in every stroke, bar and beat of his clockwork-like pocket.
In a style where the groove is the undeniable pivot, it doesn't have to be hard or overly embellished to make a point, it just has to be right. Welcome to a collection of drum MIDI that gives you just that – fundamental beats that focus on the heart of the matter: the groove. Expect anything from lush and laid-back hip-hop feels to big backbeats and reggae-inspired one drops – all lathered in the patented feel of one of the world's most in-demand session players.
FEATURE SPOTLIGHT
Drum grooves and fills inspired by contemporary R&B and other related beat-centric genres like hip-hop, soul and modern pop
Performed by noted session drummer Ash Soan (Alicia Keys, Dua Lipa, Taylor Swift and many more)
More than 450 individually played MIDI files
Organized in convenient song parts (Intro, A, B, C and Fills)
4/4 and 6/8 in straight and/or swing with tempos ranging from 66 BPM to 121 BPM