Synchro Arts release Vocalign Project 5
Getting doubles and harmonies to sound tight and professional by hand can be tedious and time-consuming, but with VocAlign you can take separate vocal performances and align their timing in seconds.
---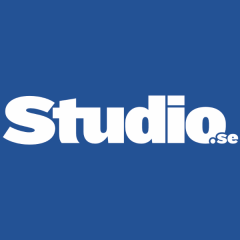 ---

The most affordable VocAlign plug-in, VocAlign Project 5 is not only powered by alignment technology from our flagship Revoice Pro software, it now includes SmartAlign, a huge new timesaving feature that automatically detects which vocal sections to match together.
Not looking for super-tight alignment every time? No problem, VocAlign Project 5 also boasts a new tightness control so you decide how tight you want your vocals to sound for more natural results. 
That's not all, there are many other enhancements that make VocAlign Project 5 a must-have tool for music producers, engineers and audio post professionals working with vocals and dialogue on a budget. 
Here are the main new VocAlign Project 5 features;
NEW! Tightness Control
NEW! SmartAlign
NEW! Alignment Presets
NEW! Enhanced Waveform Display
NEW! Fully Resizable GUI Window
NEW! Two activations included with each license
NEW! All iLok Copy Protection options supported (no iLok USB dongle needed)
To celebrate the release of VocAlign Project 5 and VocAlign Ultra 1.1 which now both include our latest SmartAlign technology, we've launched a 33% off intro promo on all VocAlign products including upgrades which runs until October 25th, 2021.
VocAlign Project 5 replaces VocAlign Project 3 and any users who registered VocAlign Project 3 after March 16th, 2021 are eligible for a free upgrade which can be claimed here. 
INTRO PRICE - $99 / €79 / £73 (excluding tax)
RRP - $149 / €119 / £109 (excluding tax)