Reason 12 has arrived – with a new version of the most popular Reason device
As part of the Reason 12 rollout, Reason Studios today announced the release of an all-new version of the most popular Reason device—the Combinator.
---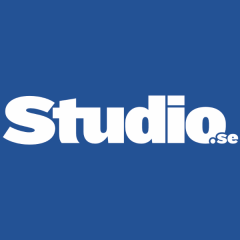 ---

Together with an updated browser, high resolution graphics and the Mimic Creative Sampler, the new Combinator completes the release of Reason 12.
Earlier this year Reason Studios announced the release of Reason 12. Since then, users of the subscription service Reason+ have been given early access to some of the new features. Reason 12 is available for purchase as of today and includes the all-new Combinator, where users can combine several Reason devices and package them up into one single device that can be saved and shared as a reusable preset. The Combinator is now highly customizable and lets the user change panel size, knobs, faders, buttons, and graphics to build the perfect patch—powered by Reason's synths and effects inside.
"Updating the Combinator is one of our top feature requests ever, for good reason. Whether you love designing powerful device-like patches or just want more sounds, this update really levels up the Reason Rack. We have already seen some super creative patches from the Reason community, and I can't wait to see more," says Mattias Häggström Gerdt, Product Manager at Reason Studios.
The release of Reason 12 also includes a long-awaited graphics update. All Reason Rack devices are now shown in full HD and automatically scale to the size ideal for any monitor's resolution and pixel density, with custom zoom to suit any workflow. The update also applies to every third-party Rack Extension add-on ever made.
"It took a little longer than we hoped for but now all Reason devices can be experienced the way they were meant to; detailed and in glorious high resolution. It's like finally seeing an instrument in person instead of the background of a music video," Mattias Häggström Gerdt says.
Earlier this summer Reason Studios announced its new premium instrument— Mimic Creative Sampler— as a part of the Reason 12 roll out. Today's release completes the roll out of Reason 12.
"We try to create an inspiring, rich, and immediate music making experience and I'm proud to say we did that and more. With all features of Reason 12 now released, I'm eager to hear new music from our users," said Mattias Häggström Gerdt.
Reason 12 is available for purchase at www.reasonstudios.com (USD $399, upgrades from $129) and immediately available for download for Reason+ subscribers in the Reason+ Companion app.
Reason 12 features:
Powerful virtual instrument rack plugin and standalone music production software
Runs in any DAW as a VST, AU, and AAX Plugin
18 premium instruments
29 audio effects
12 MIDI effects and utilities
Sound Bank with tens of thousands of device presets, loops and samples
Expandable Rack of instruments and effects with third-party Rack Extension devices
Easy to get started, yet as deep as you want to go. Reason quickly gets the sound you need but lets you go deep in building your own multi-instrument and effect dream creations
With Reason's custom cabling on the back of the Rack and its advanced Combinator device, you are free to explore, tweak and sound like you.