Sampleson launched MetaPiano, the first Spectral Modeled Grand Piano, built upon real sound captures from a Japanese Concert Grand Piano and meticulously rebuilt by math algorithms.
---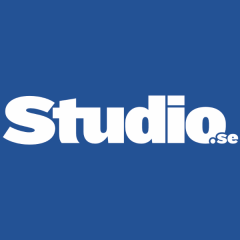 ---

For its creation they captured the real instrument in a peaceful studio in Patagonia. The mountains and solitary landscape gave the perfect scenario to meticulously record notes, resonances, and mechanical noises, to be used for feeding the Sampleson's Spectral Engine 2.0.
Why is Sampleson doing spectral modeling? "Because it's a technique that produces highly accurate results. It provides a much closer sound representation of the real instrument (than other modeling techniques) to the brain's perception because it's based on the real waveforms and not in mathematical estimations." they say.
The result: the most realistic modeled Grand Piano nowadays. It features full decay for every note (you'll find up to 1:30 minutes of decay in the lowest notes, without loops). No velocity switching. No noise. And a small footprint.
With these characteristics, a sampled Grand Piano plugin should weigh at least 30 Gb. Sampleson did it in only 60 Mb. And it's on intro price ($59) at https://sampleson.com/metapiano.html

FEATURES
Spectral modeled 88 notes grand piano
~60MB
Low CPU usage
Based on real samples
Full decays
No velocity-switching
Scalable HD interface
CONTROLS/FX
Reverb effects
Master gain
Mechanics sound level
Releases sound level
Dynamic velocity adjustment
SYSTEM REQUIREMENTS
MacOS
Standalone App, VST3 and AU included
OSX 10.7 or later (Catalina, Big Sur and Monterey ready)
Host must support VSTi or AU plugins
70 MB HDD
4GB RAM
64 bits Plugin and Standalone
Windows
Standalone 64 bits App and VST3 included
Windows 7 or later
Host must support VSTi plugins
70 MB HDD
4GB RAM
Important Note: Pro Tools is not supported.
Also Sampleson is running a Summer Sale until August 31th. Find these other plugins on sale. 
Suit73 V2, regular price $59, Summer Sale price $39.
Reed106, regular price $49, Summer Sale price $29.
ElectroNylon, regular price $49, Summer Sale price $39.
Things, regular price $39, Summer Sale price $19.