Mackie Announces Redesign of Renowned Thump Loudspeaker Series
Thump up the jam with the next evolution of Mackie's Thump Series, new ThumpXT Loudspeakers, and a refresh of the classic Thump Loudspeaker.
---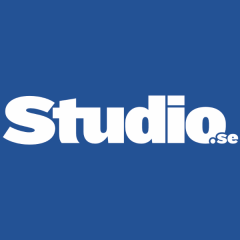 ---

Bothell, WA - August 9, 2022... Mackie, a leading producer of high-quality professional audio products, today announces a complete refresh and expansion of its acclaimed Thump Loudspeaker Series, including updates to the standard Thump and the all-new ThumpXT Loudspeakers. Built with Mackie's legendary sound, the new models live alongside the popular Thump GO making this the biggest lineup in the history of the series, featuring all-new cabinets, more power, and greater optimization options.
"Since its debut, the Thump Series has been a staple of the gigging DJ's toolkit everywhere, but in true Mackie fashion, the team is always finding ways to take Thump to a new level of performance.", said Matt Redmon, Director of Product Marketing at Mackie. "We've re-designed Thump from the ground up, giving musicians and venues the best in both quality, experience, and affordability. For weddings, clubs, patio performances, and everything in between - This is honestly the most powerful, best-sounding, and fullest featured generation of Thump that Mackie has ever produced."
Featuring a completely new design, the all-new loudspeakers maintain Mackie's signature Built-Like-A-Tank™ construction and versatile I/O of the popular Thump Series loudspeakers plus some powerful upgrades. The 1400W ultra-efficient Class D amplifiers provide ample headroom for demanding performances allowing vocals, instruments, and music to cut through loud outdoor venues or indoor crowds with up to 128dB and 47Hz - 20kHz for optimal clarity.
Available in Thump and ThumpXT options, both offer a built-in Feedback Eliminator in addition to a convenient Music Ducking Mode. The new ThumpXT tacks on extra capabilities with venue-specific voicing modes and supplementary controls via the Thump Connect 2 App. Access system EQ, levels, mutes, Voicing Modes, and more, then link the speakers together for Bluetooth® wireless streaming and control.
For easy connectivity and input flexibility, the Thump Series utilizes dual TRS/XLR inputs and a stereo 1/8" aux input makes it easy to quickly connect a media player on the fly. Add the new Thump Series subwoofers (Thump115S and Thump118S) with 33Hz - 200Hz frequency response and up to 133dB to your system for extra rumble. As the most compact Thump Series subwoofer ever, the ergonomic Thump115S simplifies transport without sacrificing power.
Thump and ThumpXT powered loudspeakers, and Thump powered subwoofers will be sold on Mackie.com and at participating retailers with an MAP of $399.99 (Thump212), $499.99 (Thump215), $449.99 (Thump212XT), $499.99 (Thump215XT), 749.99 (Thump115S), and $849.99 (Thump118S). Please visit Mackie.com for more information.
About Mackie
Mackie is a live sound, recording, and creator audio gear brand with a long history in the music industry and a passion to design and build innovative products for people that live to create. Grounded in a design philosophy of affordability, excellent sound, and Built-Like-A-Tank™ quality, so anyone can take the stage with confidence. Mackie is a subsidiary of LOUD Audio, LLC.