Line 6 partners with Steinberg to offer Helix Recording Bundle featuring Cubase Elements
Line 6 and Steinberg today announced that they have partnered to create the Helix Recording Bundle—a collection of hardware and software products intended to facilitate professional-quality home recording with an emphasis on guitar recording.
---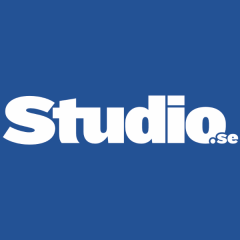 ---

From September 14, 2021 until February 28, 2022, anyone purchasing a new Line 6 Helix amp and effects processor will receive Steinberg Cubase® Elements music production software (valued at $99.99 USD, MSRP) and the Line 6 Helix Native plugin (valued at $399.99 USD, MSRP) at no additional charge. Eligible Helix processors include Helix Floor, Helix LT, Helix Rack, and Helix Control. To receive the free software, customers need to register their Helix processor and upload proof of purchase (access additional details via the link provided below).
"We are delighted to be partnering with Steinberg to showcase how Helix, Helix Native, and Cubase Elements combine to enable home recordists to produce spot-on professional guitar tracks," says Adrian Haselhuber, Senior Director of Product Strategy & Business Planning, Line 6. "And the perfect integration of Helix hardware and the Helix Native plugin provides the added benefit of being able to easily take your Helix tones from studio to stage, and vice versa."
Helix amp and effects processors set the standard for sonic quality and ease of use when crafting authentic sounding and feeling guitar tones. Powered by dual SHARC® processors and utilizing award-winning HXTM modeling technology, our flagship Helix processors also feature guitarist-friendly user interfaces that replace complex menu diving with familiar interaction. 
Cubase Elements is your personal music studio, incorporating professional workflows as used by countless artists, engineers, and producers worldwide. Using the same technology platform as its larger siblings in the Cubase family, Cubase Elements offers tools for intuitive song-writing, virtual instruments to develop musical ideas, and essential studio-grade effects.
Helix Native brings the power of Helix to any digital audio workstation. Helix Native features the authentic sounds of vintage and modern amps, cabs, mics, and effects—but its also an open-ended sound design tool that will inspire anyone seeking exciting new sounds.
"Helix and Cubase are the perfect fit," says Matthias Quellmann, Senior Marketing Manager , Cubase. "Whether you are a beginner or an accomplished guitarist, Helix and Cubase will allow you to record and produce your music easily and seamlessly with uncompromised sound quality."