Percussionists world wide no longer have to carry all those superheavy maracas and tambourines around. Now they can always have what they need for any impromptu jam session, right there in their pocket!
---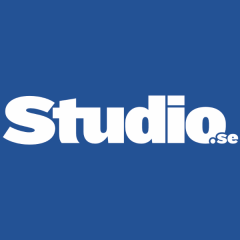 ---
And not just professional percussionists either! Rassel from Klevgrand is loads of rhythmic fun for everyone. Are you always turning down invitations to go hang out by the campfire, because you just don't know what to do with your hands when the music starts playing? No more! Now you'll have just what you need to join in – ON YOUR OWN PHONE!!!
Seriously though ... Rassel – Pocket Shaker is actually quite nifty technically. It transforms your iPhone into a shaken percussion instrument. Just pick up the device and shake it. This initial version comes with four different instruments: Egg, Shaker, Tambourine and Bells. Simply swipe the screen to change between them.
Unlike similar apps, Rassel is based on a unique audio rendering engine that accounts for continuous velocity changes based on how the sampled instruments are agitated. The device's gyroscope is directly mapped to this velocity which makes any movement sound the way a real instrument would. We've tried to fine-tune the app to be as lifelike as possible, both in sound and handling response. We think we got pretty close.
Features
Instruments: Egg, Shaker, Tambourine and Bells
Choose between loose, normal or tight setting
There is also a loudness boost option
Pricing
Free.
Links