Fender teams up with Ben Gibbard to recreate his signature guitar played in Death Cab for Cutie
The Ben Gibbard Mustang® Guitar Includes His Custom Touring Modifications In A Ready-to-Play Model Suited For Songwriters and Guitarists of All Levels
---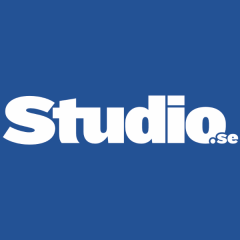 ---

HOLLYWOOD, CALIF. (March 2, 2021) - Fender Musical Instruments Corporation (FMIC) today released the Ben Gibbard Mustang®, marking the artist's first collaboration with the iconic guitar brand. Designed in concert with the eight-time Grammy-nominated frontman of Death Cab For Cutie and The Postal Service, the Ben Gibbard Mustang® recreates Gibbard's go-to touring model, complete with custom modifications that offer his emblematic guitar sounds to players at any level. 
"Ben Gibbard's unique guitar style helped define a genre, and we're thrilled to have this opportunity to collaborate with him, bringing his signature sound to the masses," said Justin Norvell, EVP Fender Products. "Ben worked closely with us on the design of his signature Mustang®, with new pickups, simplified controls, and a locked-down bridge to create a super rock-solid, roadworthy instrument."
Hailing from outside of Seattle, Ben Gibbard is a singer-songwriter, guitarist and multi-instrumentalist that has solidified his place in music history, defining indie-rock for a generation through his bands and solo project. As the lead vocalist and guitarist of platinum-selling band Death Cab for Cutie, twenty years into its evolution, the band is still uncovering new curves in its signatures, with new sonic corners to explore. Undoubtedly, Gibbard and the band provided a soundtrack for early 2000s coming-of-age audiences, as seen through classics like "I'll Follow You Into the Dark", "Soul Meets Body" and "Transatlanticism," which continually inspire fans to this day. He's also amassed global admiration with The Postal Service, known for its acclaimed debut album Give Up, which featured hit song "Such Great Heights," reached No 1 on Billboard's Top Dance/Electronic Albums chart and went Platinum in the United States. In 2020, the band released concert LP Everything Will Change, which was recorded live at the Greek Theatre in Berkeley, Calif., during their 2013 reunion tour.  
"Growing up as a kid I always wanted to own a Fender but I couldn't afford one until much later in life. It's a dream come true to design my own signature model" said Ben Gibbard. "Over the years I've owned many different guitars, but my Mustang® models have always been my favorites. Creating a custom version that is a replica of what I play on stage was an opportunity I could never pass up. I wanted to create something that would mimic all the augmentations I've made on my live instruments, something you can just pick up off the rack and everything is intuitive. Maybe this player wants to sing and play guitar at the same time, or perhaps they just want to play a guitar that makes navigating tone simple." 
Gibbard has been touring with Fender guitars for years. His signature model is a modified 70s Mustang® that boasts a chambered ash body for a striking grain look; a short "C"-shaped maple neck for ease of playing; simplified controls that replace extraneous switches with a single master volume knob and a three-position rotary pickup selector. The custom pickups have been voiced to emulate his own personal vintage Mustang® guitars. All of the modifications are aimed at making the simple yet impactful guitar tone, that Gibbard popularized in Death Cab for Cutie and The Postal Service, achievable to players everywhere at any level. 
In response to COVID-19 and quarantine restrictions, Gibbard turned to music as a way to heal, launching a weekly livestream concert series called "Live From Home," which raised over $250,000 for local Seattle organizations. In addition, Death Cab for Cutie released The Georgia EP in 2021, generating upwards of $100,000 in proceeds benefiting Fair Fight Action, a voting rights organization promoting fair elections around the country. Gibbard hopes his signature guitar will inspire other players to view their instrument as a tool to create impactful art. For fans looking to play along, a selection of his music from Death Cab for Cutie will be coming to Fender Play® – the complete learning app for guitar, bass and ukulele – in Spring 2021. 
In true tradition, the Fender® Artist Signature Series honors iconic musicians through product progression and storytelling, creating instruments inspired by the unique specifications of the world's greatest guitarists and bassists. Gibbard discussed all the Ben Gibbard Mustang® specs and details in an episode of Fender's serialized social video series: Tracks. Tracks is an in-depth look into the creative process of today's most innovative and exciting artists – from the inception of an idea to finished track. Through intimate conversations with the artist and their collaborators, we explore their inspirations, intentions and process to deconstruct one of their tracks and provide insider information on how it all came together.
Fender also discusses Gibbard's new signature model in an episode of Fender's serialized social video series, Fender Demos™. Fender Demos is an educational video series focused on providing a deep dive into Fender's newest products showcasing not only the key features and benefits but also the sonic quality of Fender's instruments, amplifiers and pedals. In addition to product demos, the series also provides valuable beginner, intermediate and advanced tone tips, set-up and maintenance guides and insights to getting the most out of your Fender gear. Watch the episode here. 
Learn more about the Ben Gibbard Mustang® and access product descriptions here. Product photos and images of Ben Gibbard with his signature Stratocaster® can be found here.  
For technical specs, additional information on new Fender products and to find a retail partner near you, visit www.fender.com. Join the conversation on social media by following @Fender.
Ben Gibbard Mustang® - $1,099.99, £979.00, €1,099.00, $2,099.00 AUD, ¥140,000 JPY
Ben Gibbard has been a prominent voice in indie-rock since the late '90s as singer-songwriter for platinum-selling band Death Cab for Cutie and also The Postal Service. His melodic, personal songwriting style and the band's powerful sound helped pave the way for generations of musicians to follow. Ben's modified '70s Fender Mustang® guitars have been his preferred touring choice for years. The Ben Gibbard Mustang® recreates his modified touring workhorses and adds some bold new enhancements. Featuring a chambered ash body design for increased resonance and reduced weight and one-piece 22-fret modern "C"-shaped maple neck with 9.5" radius fingerboard and medium jumbo frets, this guitar is a comfortable and versatile stage performer. Electronics include a set of custom, vintage-inspired Ben Gibbard Mustang® pickups and a stage-ready 3-way rotary pickup selector switch. What appears to be a vintage-style Mustang® bridge is actually an innovative modified hardtail setup, providing rock-solid stability, intonation and sustain. Includes strap locks and a Fender gig bag.
ABOUT BEN GIBBARD
Benjamin Gibbard is the lead vocalist and guitarist of Death Cab for Cutie, whose most recent full-length release "Thank You for Today" is the sound of a band both expanding and refining twenty years into its evolution. The Seattle group's ninth studio album, recorded in Los Angeles with producer Rich Costey in late 2017 and early 2018, stands alongside classic Death Cab for Cutie albums including their 1998 debut Something About Airplanes and 2003's masterful Transatlanticism as a definitive collection. Their 2005 studio release, PLANS, proved the band's popular breakthrough, earning RIAA platinum certification as well as spawning the chart-topping singles, "Soul Meets Body" and "I Will Follow You Into The Dark," the latter of which was honored with a GRAMMY® nomination for "Best Pop Performance By Duo Or Group With Vocals, with PLANS also receiving the nod as "Best Alternative Album." Their following albums, Narrow Stairs (2008), The Open Door (2009), Codes and Keys (2011), and Kintsugi (2015) also all received various GRAMMY nominations, including their fourth straight nomination for "Best Alternative Music Album" and eight nominations overall.