As announced on April 4 this year, Swedish software and drum sampling pioneers Toontrack had set May 3 as the official release date for EZdrummer 3. Today is the day – the next chapter has officially begun: EZdrummer 3 is available now.
---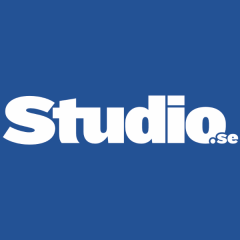 ---

EZdrummer 3 reinvents the role a piece of drum production software can play in a songwriting context. It gives you the creative reins to a comprehensive set of easy-to-use features that allow you to create full-fledged drum tracks without ever leaving the software.
"Even though EZdrummer 3 is new from top to bottom, we have continued to build on the strengths that have made its predecessors the indisputable go-tos for songwriters around the world: ease of use, creative features and, of course, great sounds," comments Erik Phersson, Toontrack's Head of Software Development.
Got a riff? Let the Bandmate come up with a drum groove on the fly. Hear a rhythm in your head? Use Tap2Find and let EZdrummer 3 list its best matches. Got your groove down? Turn it into a full song using the Song Creator. The options are endless.
Of course, at the heart of the program is the all-new sound library featuring seven kits recorded by Grammy Award-winning producer/engineer/mixer Michael Ilbert (Coldplay, Adele, The Weeknd) at the world-famous Hansa Studios in Berlin, Germany. The program also includes a new and massive collection MIDI drum grooves and fills for a wide range of styles.
EZdrummer 3 is available as of today, May 3. Find the product, more info, videos and audio demos here: 
https://www.toontrack.com/product/ezdrummer-3/ 
Some of the EZdrummer 3 highlights include:
Fully resizable and scalable interface
Onboard grid editor, step sequencer and more
Find grooves using the Bandmate or Tap2Find
Seven (7) kits as well as additional snares, kicks and cymbals
Mix-ready presets for a wide range of styles and sounds
Comprehensive MIDI library of grooves and fills
About Toontrack
Toontrack is a developer of software for music production, widely acclaimed for its attention to quality, design and innovation. In 1999, Toontrack changed the industry with the groundbreaking drum sample library Drumkit From Hell. Today, the company is world-leading in sampled drums and has extended its product range to include mix tools, software piano and bass instruments as well as a wide assortment of expansion content. Some of Toontrack's most known brands include EZdrummer, Superior Drummer, EZmix, EZbass and EZkeys.