Boss expands Katana Guitar Amplifier range with three new models
Boss announces three new models in the best-selling lineup of Katana guitar amplifiers.
---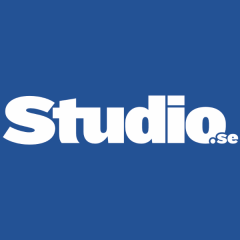 ---

The Katana-50 MkII EX is an expanded version of the entry-level Katana-50 MkII, offering enhanced performance features derived from higher-end Katana models. The Katana-Artist MkII Head provides the premium sound and features of the flagship Katana-Artist MkII combo in a powerful 100-watt amplifier head. The Katana Cabinet 212 Waza is the ideal companion for the Katana-Artist MkII Head, offering ultimate rock tones in a 2x12 configuration loaded with custom Waza speakers.
Katana-50 MkII EX

Armed with 50 watts of stage-ready power, the Katana-50 MkII EX expands on the capabilities of the popular Katana-50 MkII model, providing more live performance versatility in the same portable design. Support for the dedicated BOSS GA-FC and GA-FC EX foot controllers allows users to select Tone Setting memories, turn effects on/off, and more. There's also a line output for sending mix-ready tone to a house PA, plus the ability to link a second Katana-50 MkII EX or 100-watt Katana MkII model with the Stereo Expand feature.
Katana-Artist MkII Head


The 100-watt Katana-Artist MkII Head comes with all the core features of the acclaimed flagship Katana-Artist MkII combo amplifier. Five unique amp characters and five variations provide 10 different tone options, while five simultaneous effects categories put the sound-shaping power of a massive pedalboard inside the amp. And with BOSS Tone Studio, users can customize the onboard effects with over 60 different types and dive deep into internal parameters to craft their personal sound.
The Katana-Artist MkII Head offers many features for extended performance control, each with customizable options accessible with the editing tools in BOSS Tone Studio. A foot-controllable, post-amp Solo boost function is available, with a front-panel knob for fast adjustment plus dedicated delay and EQ. Users can directly shape the cab emulation on the line output with selectable Air Feel settings on the rear panel, including three presets and two custom settings. And it's also possible to adjust the middle setting of the amp's Power Control in 10-watt increments via the editor for different performing needs.
Katana Cabinet 212 Waza


The Katana Cabinet 212 Waza is precisely tuned to support the massive range of the Katana-Artist MkII Head. This robust cab features a 2x12 configuration loaded with custom Waza speakers, delivering sought-after rock tones inspired by the benchmark British stack speakers from the 1960s. Two cabinets can be stacked to create a clean 4x12 setup, and the versatile design features a removable panel for closed-back or open-back operation.